Wild Swimming in Scotland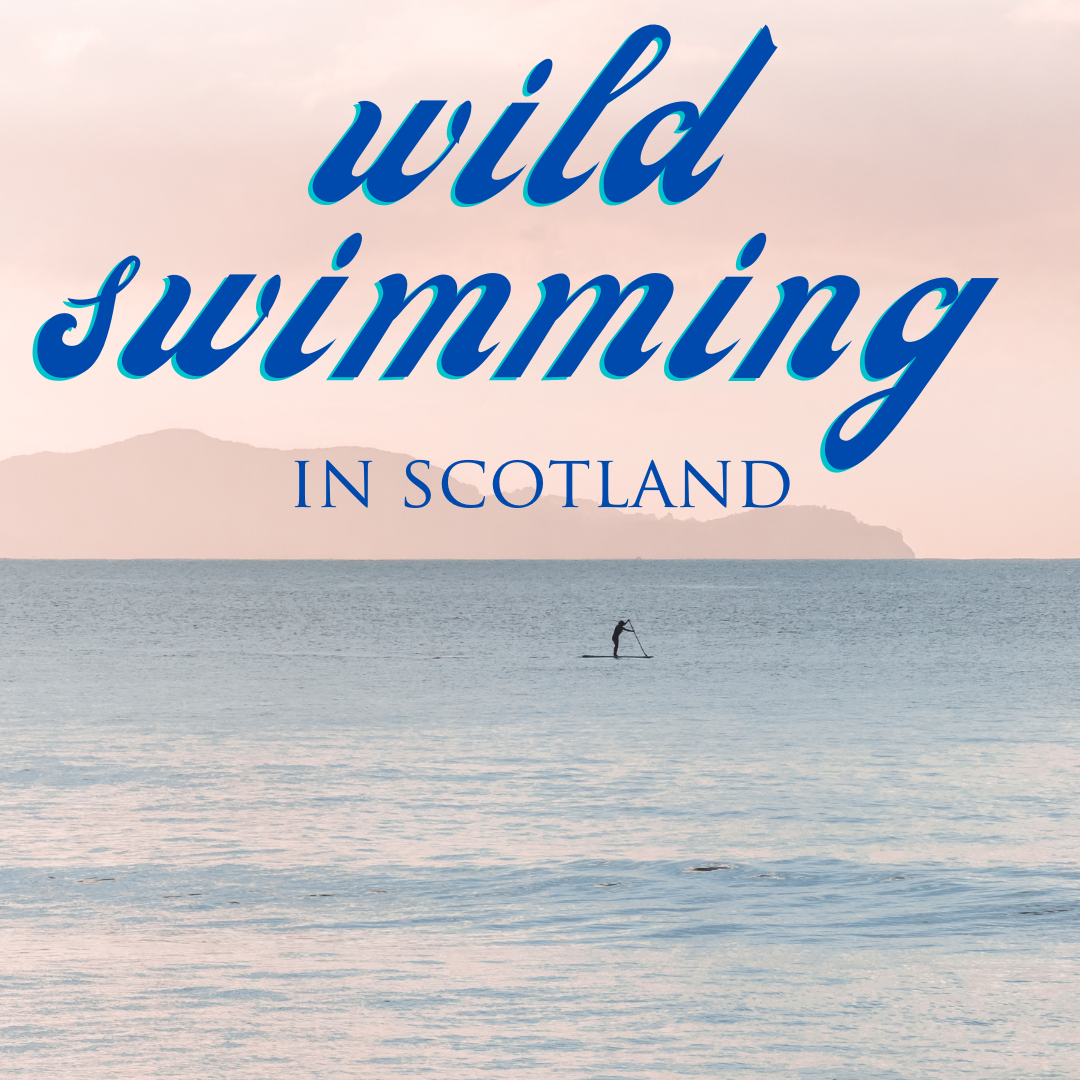 One thing no one can deny about Scotland is our beautiful and easily accessible lochs, beaches, rivers and waterfalls. Over lockdown, many brave (and probably bored) Scots took to the chilly waters to partake in wild swimming, and hundreds claimed the benenfits and fun that came with it. Wild swimming has definitely grown in popularity in the past year, but there is a lot to know about wild swimming in Scotland. Keep reading to find out what wild swimming consists of, what you should wear and the best spots to do it in Scotland .
What is Wild Swimming?
Wild swimming is pretty self-explanatory. It's defined by swimming in a natural pool of water, without any man made structures. Wild swimming can be in either fresh water (like a loch or river) or in salt water (like the sea), whichever you prefer! Many people prefer fresh water swimming for their first go as it is the easiest to swim in, and usually doesn't involve strong tides or waves. Lots of people report wild swimming has huge health benenfits, both phyiscially and mentally due to its cold water and natural element. Also it's free, and usually pretty accessiable no matter where you are in Scotland, which is a huge bonus!
What should you wear?
What you wear and the equiptment you take is totally dependable on how comfortable you want to feel and how far you are willing to swim. Some people (weather dependant) are totally fine just sticking a swimming costume or shorts on and having a paddle in shallow waters. However, if you're going into colder waters (especially in winter) and think you'll be in the water for a long time, a wetsuit and hat is strongly recommended. This will not only keep you warm but also keep your skin protected from any debris you might brush against in the water.
You should definitely bring a towel and change of clothes to dry off in once you're out the water, as you'll be shaking like a leaf at this point. If you can we recommend bringing along a hot water bottle and hot flask of tea as a reward.

What are the best spots?
Scotland is spoilt for choice when it comes to beauty spots for wild swimming. Here is our top 5 favourites.
Loch Lomond
Possibly the most famous and most scenic location, Loch Lomond is bursting with nature and spectacular sights. This loch has a sandy bay and long stretch of fresh water, making it an extremely popular choice for swimmers. There's coffee shops, naturure trails and beautifiul hikes nearby, so you can make it a full day out for yourself. Additionally if you're not feeling up to taking a dip, there are paddleboards available to rent and daily boat excersions that explore the Loch, so you can still find ways to enjoy the water!
Portobello Beach, Edinburgh
Located in the east of Scotland's capital, Portobello is a popular seaside area of Edinbrugh. Portobello beach provides the perfect day out for swimming, providing an arcade, huge selection of food trucks, cafes and restaurants, where better to take a dip? Locals tend to take an early morning dip to start their day, and then sit along the prom to sip on coffee and have a catch up. The beach is exteremely long, so if you're looking for a quieter spot to swim it's not hard to find. There is also a local group called The Wild One's you can join on Facebook if you want a helping hand into wild swimming!
Gullane, East Lothian
Another beach located in East Lothian (a 15 minute drive from Portobello, Edinbrugh) Gullane beach is famous for it's wild swimming opportunities.
Gullane is one of East Lothian's most loved towns with a sandy shoreline with great views of the Firth of Forth.
This beach get's extremely busy in summer and is a popular choice for tourists, so we'd recommend going at a quieter time to avoid all the water sports and BBQs.
Tràigh Mhòr, Tolsta, Isle of Lewis
If you're willing to travel a little further for an extremely beautiful wild swimming experience, Tràigh Mhòr, Tolsta in Isle of Lewis is definitely worth it. With beautiful blue sea and golden sandy beaches, Isle of Lewis tends to be less crowded by tourists and has a beautiful population of rare wildlife as a result. We recommend starting at Garry Beach and if the waters aren't too choppy, you can swim out to investigate tunnels, arches, and underwater spectacles.
Achmelvich Beach, Sutherland 
This beach is visited by thousands each year due to its location along the North Coast 500, and is a brilliant spot for wild swimming. Found in the north west of Scotland, this beach can only be accessed by a single-track road, which will take you to a stunning white-sand beach and bright blue waters.
Wild swimming isn't the only thing this beach is famous for. We recommend arriving early to enjoy a range of activities including snorkelling and rock pool fishing. You might even spot a few wildlife friends while out in the water, with porpoises, dolphins and minke whales occasionally making an appearance.
 Final Thoughts
With travelling made difficult by COVID, we've loved seeing people adapt by taking to Scottish beaches and lochs for swimming and water sports. With so many options to choose from, if you've not given wild swimming in Scotland a go yet, you definetly need to try it this summer. Just remember to wrap up warm and be respectful of the places you visit!