What to Wear Burns Night 2022?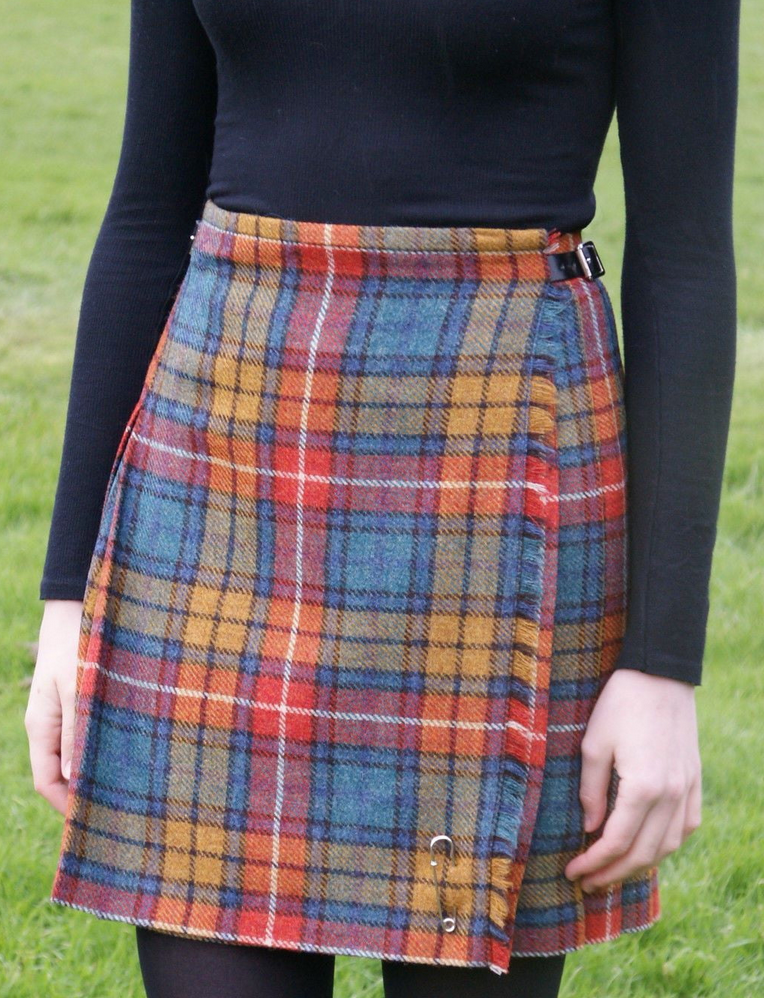 Burns night is one of the biggest days of the year in Scotland, with families and friends gathering together to celebrate on the 25th of January. Ways of celebrating burns night have evolved since the 1700s, however the sentiments of traditionalism and celebration of Scottish culture have remained the same. For those attending burns suppers, ceilidhs and general parties on the 25th of January this year, here's a guide of what to wear!
What Happens at a Burns Supper?
Burns night surrounds a burns supper, where families and friends gather to enjoy Scottish foods and appreciate Burns literature. Traditionally, the supper follows this order.
Everyone gathers at the table, and the host welcomes everyone and Selkirk Grace is said.
The starter of Haggis is served, bagpipes are played and the host recites the famous Burns poem, Address to a Haggis. Everyone toasts the haggis and the rest of the meal is enjoyed.
After the meal, Burns poems are recited, the Immortal Memory is performed, and drinks are toasted to the poet.
To end the night, Auld Lang Syne is sang, with arms crossed and more drinks toasted.
Usually a lot of whisky is served.
But What to Wear?
Burns suppers are individual to each group celebrating, so you can be fluid in what you decide to wear. Whether you want a full traditional outfit, or just a splash of tartan, we have a selection for inspiration. We are currently offering 15% off sitewide in run up to Burns Night, with code BURNS22 valid until Sunday midnight.
Women's Kilts
Women's kilts are a great investment, and are great to wear either as every-day-wear, or for traditional Scottish events. These kilts look modern, and in their mini skirt style are adaptable to several outfits. Our selection of women's kilts varies in tartan and style, meaning you can choose the best for you. Here are some of our best sellers.
SHETLAND WOOL WOMEN'S KILT - FLORA - BLACK WATCH ANTIQUE
This ladies Shetland wool tartan kilt is made in Scotland using 100% Shetland wool.

Being made in Scotland, you can be assured of the quality and authenticity of this kilt.
https://www.thescotlandkiltcompany.co.uk/products/shetland-wool-womens-kilt-flora-black-watch-antique
WOMEN'S ACRYLIC BILLIE KILT
https://www.thescotlandkiltcompany.co.uk/products/womens-acrylic-billie-kilt-10-colours
 This women's acrylic wool kilt is 16" long and is perfect for a whole range of highland dress occasions. It is extremely good value. Fastened with leather buckles at the side - When wearing a kilt, pleats are facing the back and the flat part is facing the front.
 SHETLAND WOOL WOMEN'S KILT - FLORA - BUCHANAN ANTIQUE
In the stunning Buchanan Antique tartan, this women's kilt is a traditional yet sutble outfit choice, meaning you can show off your Scottish heritage in a modern and contemporary way.

https://www.thescotlandkiltcompany.co.uk/products/shetland-wool-womens-kilt-flora-buchanan-antique
ACCESSORIES
An accessory is the perfect way to include some heritage to your burns celebrations, and can be done subtly with our tartan accessories. Here are some of our favourites.
LADIES 100% HARRIS TWEED CLOCHE HAT - 4 COLOURS
A distinguished hat designed exclusively by Harris Tweed, the Ladies Cloche Hat is a must-have accessory for this Burns Night. 
https://www.thescotlandkiltcompany.co.uk/products/ladies-100-harris-tweed-cloche-hat
POLYVISCOSE TARTAN FLY PLAID - 9 COLOURS
This traditional fringed fly plaid will make the perfect finishing touch to your highland outfit.
Measures approximately 96cm x 96cm with a 12cm knotted fringe.
https://www.thescotlandkiltcompany.co.uk/products/polyviscose-tartan-fly-plaid-9-colours
 GLENMORE 100% CASHMERE TARTAN SCARF - 12 TARTANS
A tartan scarf made from 100% luxurious cashmere, ideal for giving you a touch of colour and keeping you warm for the festivities.
A great gift and easy to couple with classic and contemporary looks.
https://www.thescotlandkiltcompany.co.uk/products/glenmore-100-cashmere-tartan-scarf-12-tartans