What is Tartan Day and How to celebrate?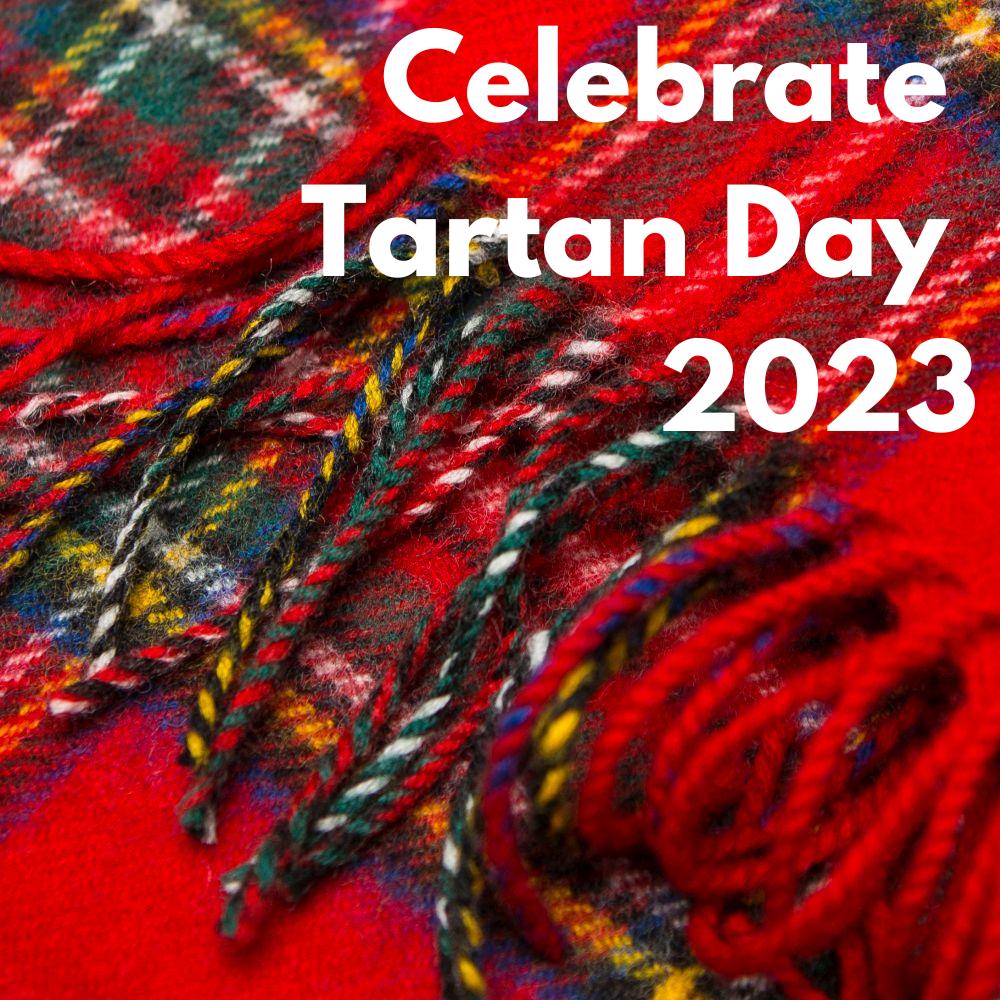 Tartan Day, on the 6th of April 2023,  is a day of celebration around the world which celebrates the day in 1320 when the Declaration of Arbroath (or the Scottish Declaration of Independence) was signed. This day is celebrated so much in America due partly to the Declaration of Arbroath providing the base for the US Declaration of Independence, but also because half of the signatories of the US Declaration were of Scottish descent.
Tartan Kilts are traditionally associated with Scotland and Scottish culture, and are often used to identify a person's family or clan. Kilts are worn by many people around the world for events such as weddings or Scottish heritage celebration festivals with approximately 5 million people in America alone are of Scottish heritage, the same as the population of Scotland itself. So how can you celebrate your Scottish heritage and culture this Tartan Day?
Go to the Tartan Day Parade in NYC
Each year in NYC they throw a week long celebration called NYC Tartan Week around the same time as tartan day which includes events such as the Tardan Day Parade, featuring some young scottish musician and old favourite the Bay City Rollers, The pre-parade Ceilidh the night before which is sure to a wild night of Jigs and Reels and of course the post parade party which will feature musical performances and plenty of drams to go around!
Wear a Kilt for the day
Contrary to popular belief, kilts don't have to cost a fortune. There are plenty of high-quality kilts available at very reasonable prices, so you don't have to break the bank to look great. Kilts are an extremely versatile item of clothing that can be worn by people of all ages, races and genders and with the large array of tartans available you are sure to find one you love and one that represents your clan. You don't just have to wear a kilt to be wearing tartan of course, other forms of tartan clothing includes scarves, sashes, capes, ties  and you can even get your dog in the Scottish spirit with leads and coats.
Throw a Ceilidh of your own
It may seem like a big task to throw a Ceilidh but it is actually easier than you would think, all you need is some good Scottish music and your dancing shoes, here is a handy link to The Ultimate Guide to Traditional Scottish Dances.

There are plenty of ways for you to get involved and celebrate Tartan Day from the small to the big scale, here are some Tartan Day Essentials you won't want to miss out on:
Gents Polyviscose Kilts in 8 yard and Party Kilt
Ladies Kilts in 16" Billie Kilts and 20" Knee Length Kilts
Ladies Wrap Around Capes and Ponchos
Ladies Harris Tweed Handbags and Purses
 Or you can complete you kilt look with these kilt accesories sucha as porrans in a range of styles from Leather Day Sporrans, to Semi Dress and Full Dress Sporrans .
Or add a kilt pin in Steel, Pewter or Silver