Unveiling the Origins of the Edinburgh Fringe Festival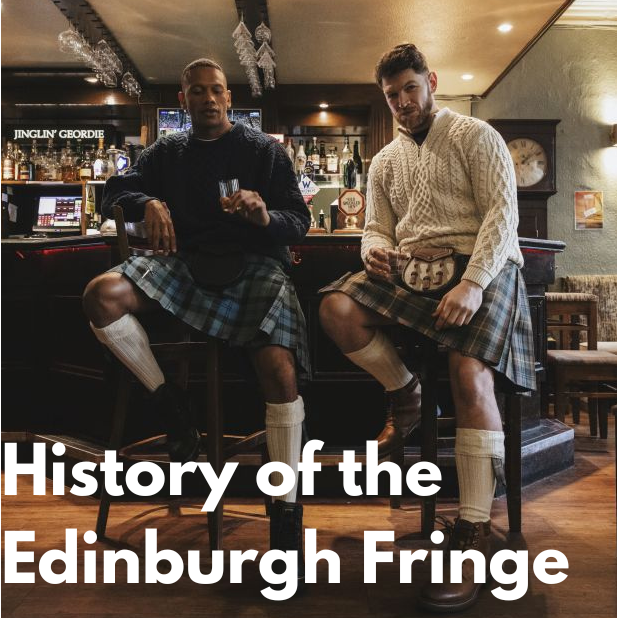 The Edinburgh Fringe Festival, often referred to as the "Fringe," is renowned worldwide as one of the largest and most eclectic arts festivals. Every August, the vibrant city of Edinburgh, Scotland, transforms into a cultural melting pot, attracting thousands of performers and millions of visitors from across the globe. This celebration of creativity and artistic expression has a fascinating history that traces its roots back to the aftermath of World War II.
The year was 1947, and the Edinburgh International Festival was launched to bring together artists and audiences from different nations, promoting cultural unity and harmony in the aftermath of the war's devastation. The festival featured highbrow and established acts, including classical music, theatre, and dance performances. However, not all artists were invited to participate in the prestigious event, leaving many performers without a platform to showcase their talents.
In response to this exclusion, a group of eight theatre companies decided to take matters into their own hands and organise an alternative event, unjuried and open to all artists. Led by actor and producer Robert Kemp, this rebel festival was staged on the "fringes" of the official festival, thus earning its name: the Edinburgh Festival Fringe.
The inaugural Fringe took place in 1947 in various small venues across Edinburgh, including church halls and community centres. The participating groups put on an array of performances, ranging from experimental plays and poetry readings to impromptu street performances. The festival's DIY ethos and inclusive spirit immediately resonated with both artists and audiences, leading to its rapid growth and continued success.
Over the years, the Edinburgh Fringe evolved into an international phenomenon. Artists from all over the world flocked to the Scottish capital to be part of this creative celebration. The festival embraced not just theatre but also comedy, music, dance, circus acts, cabaret, and every conceivable form of performance art. The Fringe's unjuried and uncensored nature meant that unconventional and cutting-edge acts could find an audience and gain recognition.
The Fringe's democratic and non-commercial approach has been instrumental in fostering emerging talent and nurturing artistic experimentation. Numerous well-known artists and comedians got their big break at the Edinburgh Fringe, propelling them to international fame.
Today, the Edinburgh Fringe remains an integral part of the city's cultural identity and continues to grow in popularity. It now spans multiple weeks, with thousands of performances across hundreds of venues. The city bursts with artistic energy and a sense of camaraderie as artists and audiences come together to revel in the joy of creativity.
In conclusion, the Edinburgh Fringe Festival's origins lie in a desire for inclusivity and artistic freedom. From humble beginnings as a defiant response to exclusion, it has blossomed into a global celebration of the arts. Its legacy endures as a testament to the transformative power of culture and the boundless potential of human creativity.
 Get into the Scottish spirit for fringe with some of our tradational Scottish Highlandwear;