Citylink have developed a new luxury coach service, Citylink Gold, which promises to offer Britain's most luxurious form of coach travel. As well as leather seats and mahogany table trays - a new tartan has been specially created to add the finishing touches to staff uniforms and seatbacks.
Stylist Lindsay Campbell said: "It is great that companies are using our heritage for their image, although this particular tartan is very strong." Of the tartan suits to be worn by the drivers, she added: "You may be a little confused as to what is a seat and what is the driver. "But it is certainly recognisable, bold and fun. It may even feature in some tourists' snapshots."
Tartans have been used on other means of transport, buses companies who use tartan fabric covering the seats include Lothian Buses, who have their own tartan and London Routemaster buses who use the official London Transport tartan.
Lothian buses tartan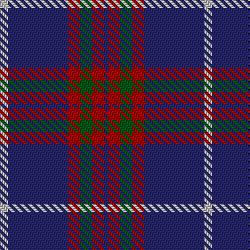 London Transport tartan
The Flying Scotsman which made railway history as the first locomotive to travel non-stop between London and Edinburgh and which was the first steam locomotive in Britain to exceed 100 mph - is celebrated with an official Flying Scotsman tartan. Here you can see the use of tartan used on the Royal Scotsman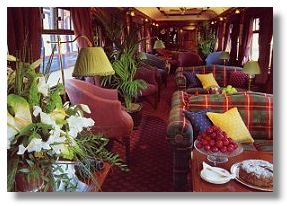 It's not just on land where you will see tartan. Caledonian British Airways emphasise their Scottish roots for marketing purposes by adding the tagline "The Scottish International Airline" after the Caledonian name and by making its female flight attendants wear tartan uniforms.
Caledonian British Airways tartan
British Airways and Virgin have also had corporate tartan designs created.
Virgin tartan
The wide appeal and flexibility of tartan fabric has ensured that the development of new tartans for decorative and commercial purposes