The Top 5 Weddings Ideas To Showcase Your Scottish Heritage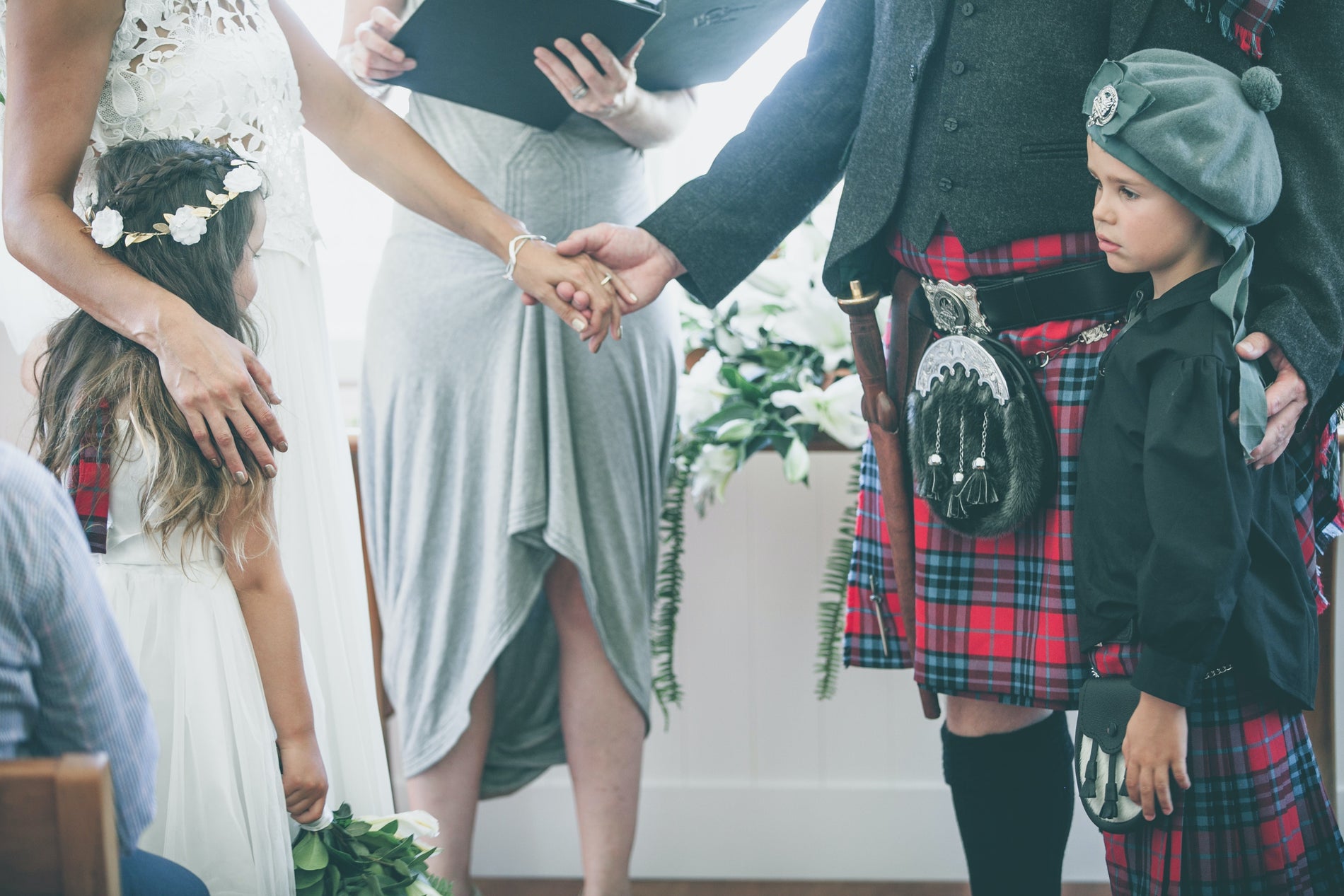 Your wedding is the biggest day of your life which you will look back on in years to come. For those coming from a long line of Scots, showcasing this lineage is an essential part of the celebration!
Making a commitment to your partner means you are also making a commitment to their heritage and legacy, which you can sweetly represent with your wedding theme.
With wedding season quickly approaching, we pulled together our top 5 wedding ideas that will allow you to show off your Scottish heritage with pride during your ceremony and celebration with loved ones.
Consider an elopement
With many couples having to social distance and heavily cut down their guest list at their own weddings throughout the pandemic, elopements have steadily become an increasingly fashionable option. Elopements provide an intimate ceremony, allowing you and your partner to focus on your vows and the commitment you are making together.
Elopements have always been linked with Scotland, with the famous Gretna Green marriage being a popular choice for couples since the 1700s. Gretna Green is a small village on the Scottish border, known for being a romantic wedding destination for the young and in love as historically couple could not get married without their parents' permission if they were under 21.
Whilst a destination wedding to Scotland may be off the cards for now down to COVID-19, there are plenty of romantic elopement spots across the United States to replicate this tradition. Find an elopement venue with a country garden or woodlands to recreate the feel of this quaint Scottish village.
Incorporate handfasting into your ceremony
It turns out handfasting is not only for pagans! Celtic handfasting has been a long-standing tradition in Scotland, dating back to before the 17th century. Historically, the handfasting ceremony was seen as a 'temporary marriage', which would last for one year and a day to ensure that the maid 'please him all the while', in which case he would marry her after the year.
In the modern-day, handfasting is an added touch to a celebration demonstrating a couple's commitment to be bound for life. A handfasting ceremony involves a couple holding hands before their hands are bound together with ribbon or a piece of fabric like tartan. This is thought to be one of the early origins of the phrase 'tie the knot'.
Incorporating this tradition allows you to showcase your Scottish roots, especially when using a tartan fabric that represents your clan. Update the one year and a day concept by having a special day with your partner on that date, either to have a vow renewal or to reflect on your first year as a married couple. 
Ask the wedding party to wear kilt outfits
It wouldn't be a Scottish wedding without a kilt! Wedding kilts have been worn in Scotland for centuries and have become an iconic staple of Scottish Highland dress.
There are a variety of kilts for weddings available, depending on the type of wedding you are planning. The Prince Charlie outfit is an extremely popular choice for a formal affair, featuring a sophisticated jacket with three buttons on either side and a hem that hangs low at the back. For a semi-formal wedding, a kilt with an Argyle jacket is a fantastic option with a less restrictive feel.
Whatever wedding kilt outfit you chose, be sure to use a reliable tartan finder, such as ours, to select the accurate tartan that represents your clan and heritage. With hundreds of tartans available, here at the Scotland Kilt Company, you will be sure to find your perfect swatch to celebrate your big day.
Purchase a tartan sash
There are many wedding traditions across Scotland and 'pinning the tartan' may be the cutest of them all. Traditionally, after the ceremony has taken place, the groom or his mother will pin his family's tartan to the bride's gown using a broach, allowing her to become a part of the family.
In modern weddings, many brides like to wear their wedding dresses with a tartan sash throughout the day. A kilt sash can be draped over the shoulder or can be sewn to the dress to emphasise the waist, adding a unique pop of colour to an otherwise white gown.
Be sure to carefully research your partner's clan to ensure you are purchasing the correct tartan swatch. It is also important to select the right size tartan sash depending on your needs, as some sashes may be too bulky for your desired aesthetic.
Add a touch of Scotland to your wedding décor
Incorporating Scotland into your wedding décor is an elegant touch, subtly highlighting your Scottish legacy.
There are a variety of ways to include nods to Scotland in your décor. One sweet method is to use Scotland's national flower, the purple thistle, in your flower bouquets and floral arrangements.
Another floral element to incorporate into your bouquet and flower arrangements is white heather. White heather is a symbol of good luck in Scotland. According to Scottish tradition, placing a sprig of white heather in the bridal bouquet brings good luck to the marriage. This tradition has origins in the Scottish borders and is linked back to the 1544 Clan Ranald battle, where soldiers attributed their victory to wearing white heather in their bonnets. It is also linked to a tale of a clan leader attributing his safe escape from enemies to white heather covering him as he hid.
Tartan wedding accessories are also an essential element. From tartan napkins to chair sashes, tartan accessories are a versatile option. For a sweet nod to both families, incorporate both clan's fabrics into your décor – especially for place settings for you and your partner. You could also add small decorative stags and deer to your wedding centrepieces, using spray paint to match them to your wedding's colour palette.
Final thoughts
Whichever way you chose to celebrate your big day, be sure to add simple touches that represent both families' legacies.
From tartan wedding accessories to wearing kilts, making a sweet nod to your Scottish heritage will give your wedding a timeless aesthetic, meaning you won't cringe when looking back at your photos in twenty years!