The significance and symbolism of the Claddagh ring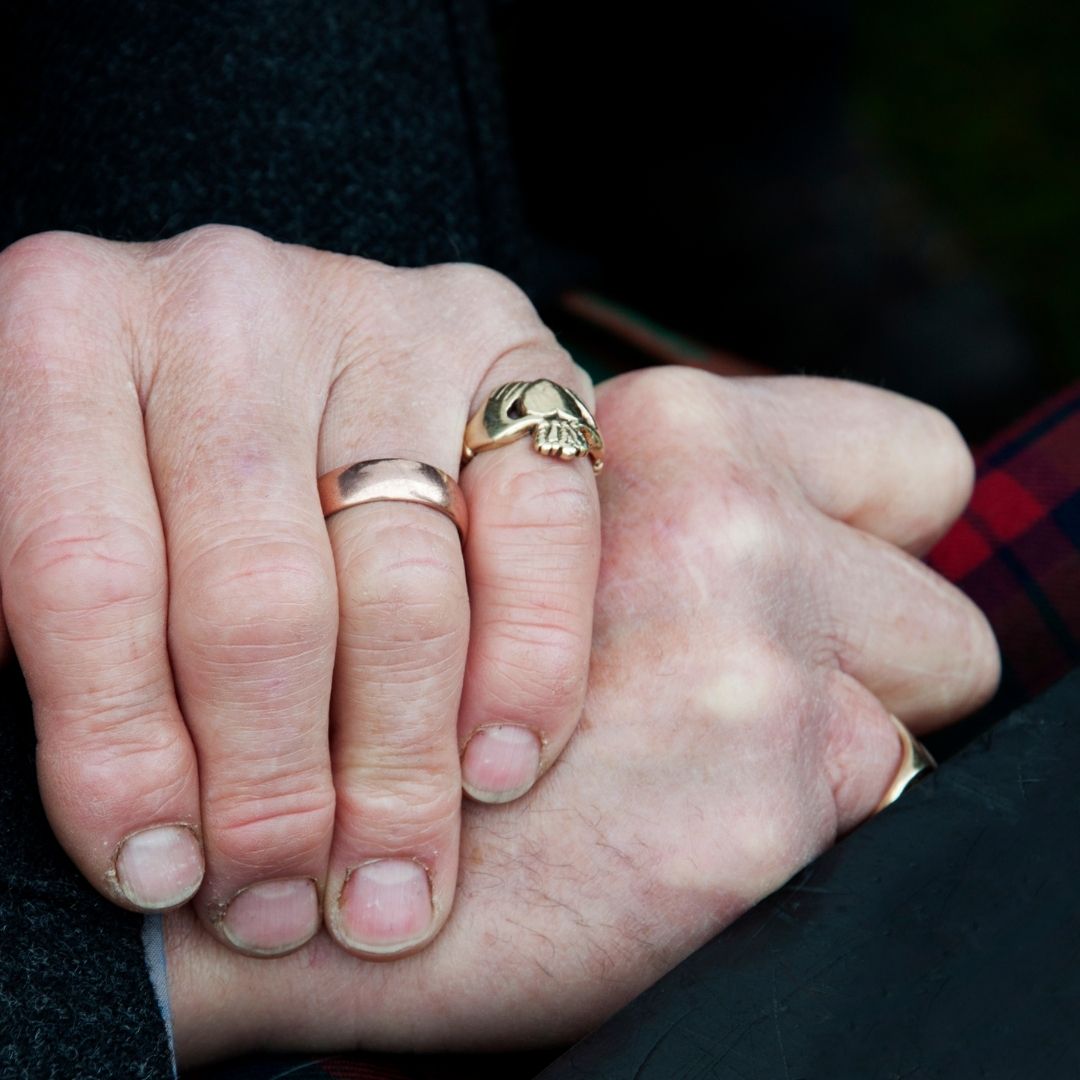 The Claddagh symbol holds enormous significance for many, with rich history and long-standing tradition. At Scotland Kilt Company, the Claddagh symbol is literally at the heart of our name.
The practice of the Claddagh runs back over a thousand years, but what is the core of its symbolism and where is its relevance today?
Claddagh meaning and sybolism
The Claddagh ring is named after a Celtic fishing village in Galway, Ireland. Claddagh rings have been produced in Galway since the early 18th century but the recognised Claddagh name came much later when the design was being worn outside of Galway in different areas of Ireland and the UK.
The Claddagh ring has particularly gained relevance in Scottish culture due to Celtic roots. The ancient word "Claddagh" is now synonymous with the ring that bears its name, however, the word is derived from the Gaelic word "Cladach" which translates roughly to "stony beach".
The Claddagh's distinctive design features two hands clasping a heart and is usually surmounted by a crown. These elements symbolize the qualities of love (the heart), friendship (the hands), and loyalty (the crown).
The origins of the Claddagh ring
The origin story of the Claddagh is a known legend in folklore. Whilst there is debate over various stories claiming origin, the most popularised story is the tale of Richard Joyce.
Legend has it Joyce was captured and enslaved by Algerian Corsairs around 1675 while on a passage to the West Indies. He was sold into slavery to a Moorish goldsmith who taught him his trades. King William the Third sent an ambassador to Algeria to demand the release of all British subjects enslaved, freeing Richard Joyce.
After 14 years, Joyce was released and returned to Galway. He brought with him a ring he had fashioned while in captivity. We now recognise this symbol as the Claddagh. He gave the ring to his sweetheart, married, and became a goldsmith with "considerable success". His initials are in one of the earliest surviving Claddagh rings but three other rings were also made around that time, bearing the mark of goldsmith Thomas Meade.
Claddagh ring meaning in modern times
From the 1700s to 2021, the Claddagh symbol is still well recognized by most in the UK. A Claddagh ring was traditionally passed from a mother to her daughter and continued that pattern through generations. Often a family heirloom, it was traditionally recognized symbol of love, loyalty, and friendship and is also commonly exchanged between friends.
Nowadays, the Claddagh symbol has centuries of history and these values remain heavily significant today. The symbols are heavily subjective to the wearer and are often seen in modern-day jewellery, art, and fashion. The Claddagh symbolism is the perfect example of a long-standing historic tradition withstanding societal changes and remaining popularised among families and friends.