The Scottish Origins of Golf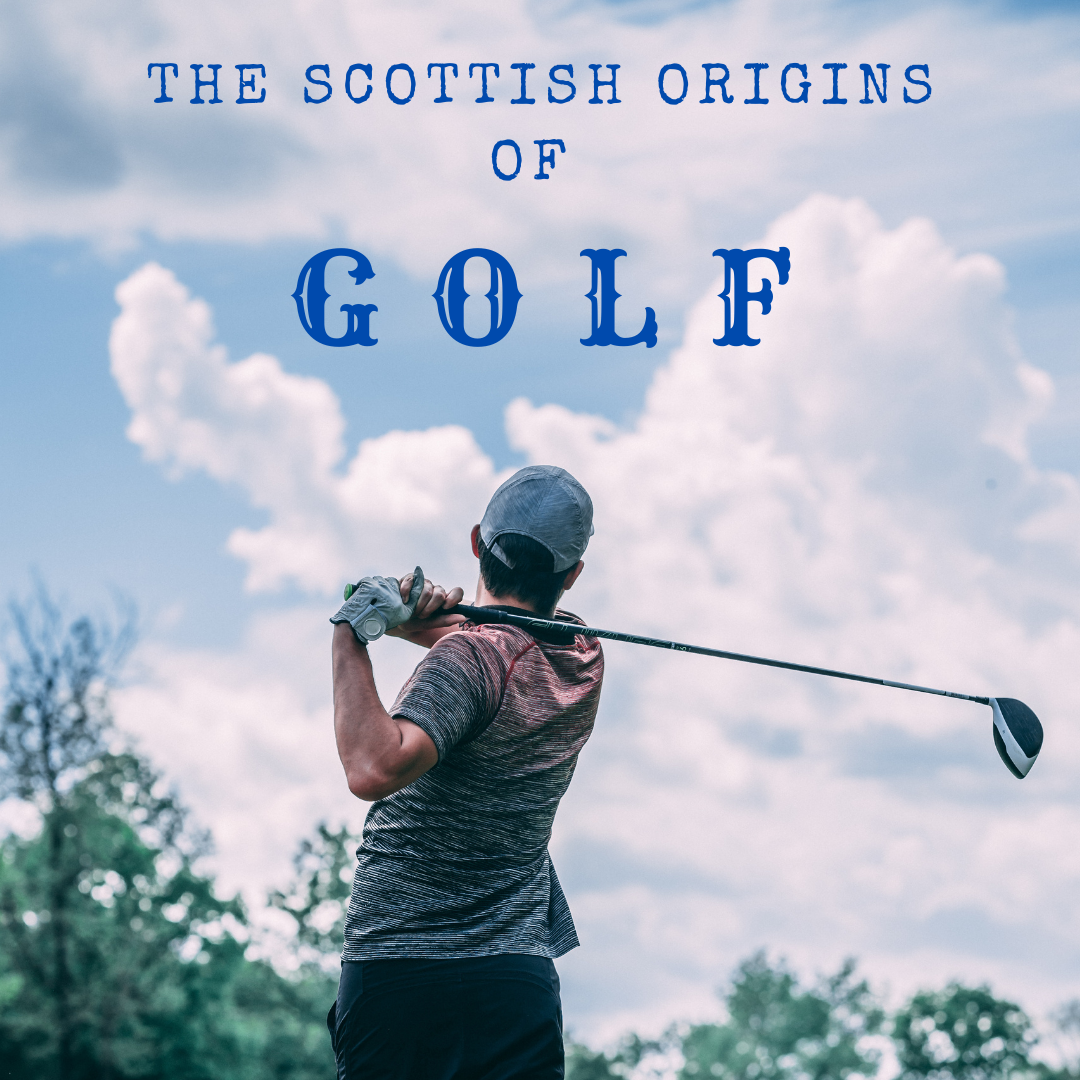 The Scottish Origins of Golf
Golf is a sport that's loved worldwide that's been popular for hundreds of years and watched by millions. What many don't appreciate is the history of golf and its Scottish roots. Golf has fascinating origins that are a credit to Scottish culture and heritage. Keep reading to learn some fascinating golf facts, how to play golf in Scotland and the best golf courses in Scotland.
Where did golf originate?
Golf was traced back in Scotland as far as the middle ages, but its first recorded game was established in St Andrews in the 15th century. Although golf was banned for a short period by King James II due to his dislike at how popular it became, distracting people from their work, it was lifted in 1502 when the king became a golfer himself. A golf course was built in Saint Andrews in 1574, which many consider being the first historical modern golf course. However golf is also documented as being played in Musselburgh, East Lothian, Scotland as early as 2 March 1672, which is certified as the oldest golf course in the world by Guinness World Records.
How did golf start?
Golf had humble beginnings, with players using pebbles and clubs. The aim of the game originated with intending to hit the pebble over sand dunes and into a dugout hole in the grass. It was thought that this concept had been around for a few hundred years before the Scots modernised it, with some historians arguing the Romans partook in a very similar sport. Many believe the 'ball and stick' concept of sport can be traced back to the 13th century all over the world, especially in areas of Asia and Africa. But it wasn't until the Scots modernised it and built golf courses that golf as we know it became popularised. During the 16th century, the 'rules' on how to play golf started to be written down and distributed across the world. Golf during this time was mostly played in informal and very friendly games at matchplay in Scotland, and the links were public land.
How to play golf in Scotland
If you're going to play golf in Scotland, you better come prepared. No one knows golf as the Scots do, and it's important to get it right.
Golfing conduct that is specifically important in Scotland is the speed of play. Rarely a game of golf in Scotland will take more than 4 hours, but that's not to say it's a rushed game. Scottish golfers tend to like to be prepared to swiftly take their turn, having their ball and club at the ready to not keep other players waiting. Manners are also important on a Scottish court, and Scottish golfers will customarily say "have a good game" or "play well" at the first tee. It's also seen as good practice to take off your hat before shaking hands after the last putt is sunk on the 18th hole.  
It is also advised to dress the part. Most golf clubs in Scotland will only accept formal wear, meaning jeans, denim shirts, casual shorts and trainers are a no go. It's best to research what the club's policy is beforehand as each company can differ in the rules, but almost every Scottish club will expect a formal shirt and golf shoes. We recommend bringing a waterproof jacket and warm jumper, just in case you experience some of the classic Scottish weather. Another honourable mention is to make sure your phone is away, as many Scottish golfers see this as a big no. You can however expect to see some dogs on the course, as this is accepted at the majority of clubs, so long as they are very well trained.
The Best Places to Play Golf  In Scotland
Because of this historic background of golf in Scotland, there is no shortage of beautiful golf courses with stunning scenery. Here are the top 5 best golf courses in Scotland.
1. Trump Turnberry, (Ailsa)
The Ailsa course is located at the Turnberry Resort and is one of the most popular and scenic Open Championship golf courses. This course is right next to the Firth of Clyde, meaning there's breathtaking scenery of seaside views.
2. St Andrews Old Course
Nicknamed the 'home of golf' the St Andrews Golf Course is a must for golfing fans. The birthplace of modern golf itself, this course has hosted the most Opens of all time. With beautiful views located within an established seaside town, St Andrews offers a lovely trip.
3. Muirfield
Located in Gullan, a short drive from Edinburgh, the Muirfield course is home to The Honourable Company of Edinburgh Golfers, the world's oldest golf course formed in 1744. Host to 15 Opens, golfing champions have reported this is one of the top and fairest golf courses of all time, due to its layout.
4. Carnoustie
If you're looking for something more challenging, Carnoustie is the course for you. Also located by the sea in Angus, these natural links are considered some of the most challenging golfing conditions in the UK. Golfers have played here as far back as 1527 due to its beautiful rural scenery, and it's worth a visit.     
5. North Berwick
Golf has been played over the historic West Links since the 17th century, from almost every tee we have breathtaking views of the Firth of Forth and the islands of Bass Rock, Craigleith, Lamb and Fidra. The 1st tee is a very short walk from the town of North Berwick and its bustling streets. A championship links course, the West Links has hosted Final Qualifying for The Open and many men's and women's amateur championships and is steeped in history.      
Final Thoughts
With a history that's traced back over six centuries, there is no more established country to play a round of golf than the country that modernised it. If you're a lover of golf, playing in these historic courses is a surreal experience. With over 550 courses to choose from with a massive range of scenery and challenges to choose from, you're spoilt for choice.