The Evolution of Scottish Golf Apparel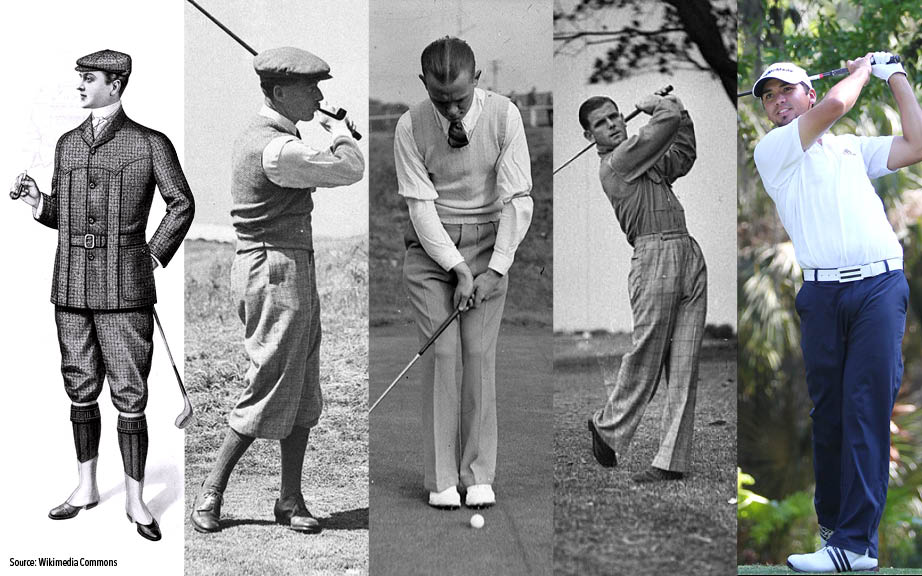 The Evolution of Scottish Golf Apparel
Dressing for a golf match requires you to know the appropriate clothing. What has been considered appropriate golf apparel has often depended on the time period. "Proper golf attire" is in constant evolution.
In 17th century Scotland, the birthplace of golf, players wore clothing to battle the harsh Scottish weather. Men wore knickerbockers or short pants that ended below the knee and heavy tweed jackets. Shirts with starched collars and neck ties were also worn along with study shoes and tweed caps or elaborate hats.
In the 1920s, golfers ditched the heavy tweed jackets and opted instead for knitted cardigans and V-neck sweaters. Upper-class players began wearing 'plus four' knickers, which covered the knee with four additional inches of length. Rising golf stars Walter Hagen and Bobby Jones were the trendsetters back in those days and helped set the style tone for the golfing world.
Men realised during the 1950s that the tradition of wearing their trousers tucked into their socks was no longer fashionable. A more relaxed and less formal attire was introduced resembling outfits worn today. Short sleeve polo shirts and khaki trousers were in vogue. Cardigan sweaters continued to be popular during cooler days.
In the 1960s, nylon and polyester were the ruling fabrics, usually in brown, orange and yellow. Ban-Lon shirts and nylon windbreakers were a must-have. Bold prints and large collars dominated the fairways during the late 60s and early 70s . Tom Weiskopf rocked many of the most daring looks of the era.
The age of sponsorship changed the look of golf during the 1990s and celebrities give the game a new coolness. Clothing makers from Levi's to Tommy Hilfiger jumped into the game. Payne Stewart brought back the Scottish-links look, with dandified knickers and tartan sweaters. On the other hand, with the democratization of the sport, acid colors, long shorts and slouchy shirts became fashionable. Sneakerlike golf shoes compete with old-time saddle shoes.