Taylor Made - Aran Jumpers are a hit in both Music and Films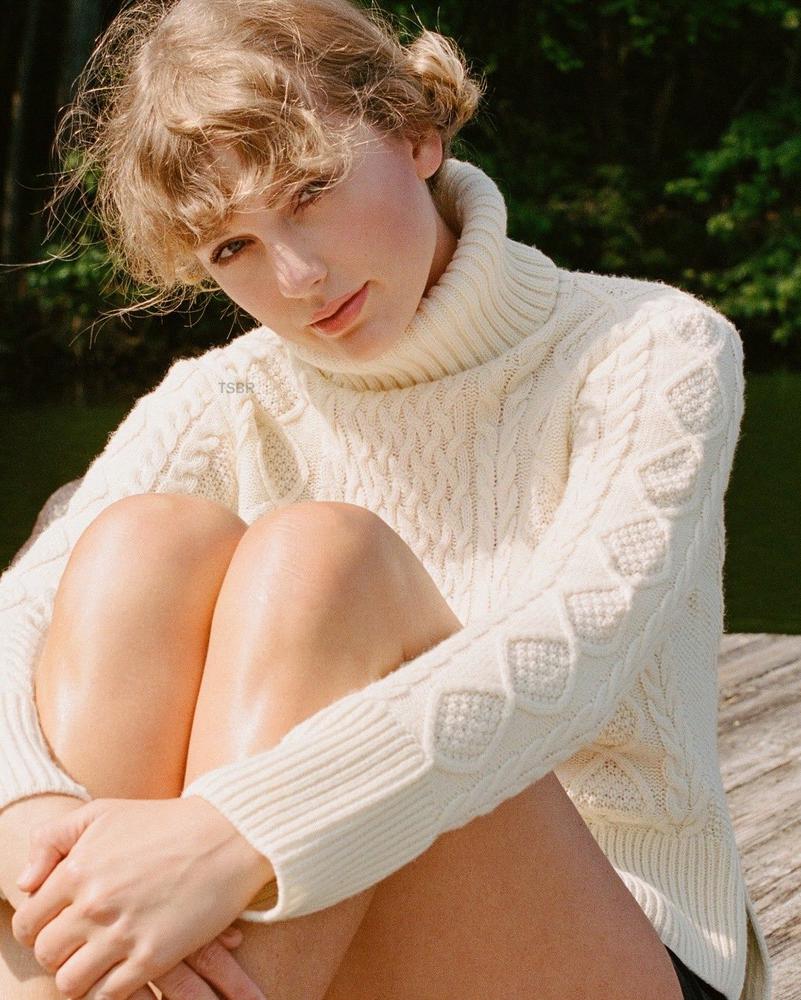 Aran Jumpers are proving very popular this year as winter draws in and we were amazed to find the traditionally made Irish geansaí popping up in some unexpected places.
Fans of Taylor Swift (and, let's face it, who isn't?) may have noticed her wearing a beautiful Aran jumper on the cover of her new album "Folklore". The jumpers are crafted in Ireland and caused many of her Instagram followers to go in search of their very own pieces.
Taylor wears a roll-neck Aran-style sweater, decorated with distinctive raised diamond stitches across the shoulders and sleeves, featuring cable stitches running up the body and sleeves of the jumper.
We have a very close match on our site!
The diamond stitch, which resembles a fisherman's mesh net, is the symbol for wealth and success, and it is filled in with a basket stitch, which symbolizes the fisherman's basket and the desire for a big catch. Every stitch in Aran knitting carries its own meaning and the cables down the front represent a fisherman's ropes while the plaited cable is about the interweaving of family life.
Taylor's decision to wear the heritage stitch-inspired modern jumper yesterday thrilled the Irish craft sector, which last year enjoyed commercial ripples when actor Chris Evans wore a chunky Aran in the Hollywood film 'Knives Out'.
The actor's fashion choice caused a bit of a frenzy and was even written about in the New Yorker magazine.
The jumper featured in the movie is a traditionally crafted Aran jumper much like our range of men's knitwear.