Six Nations Rugby For Beginners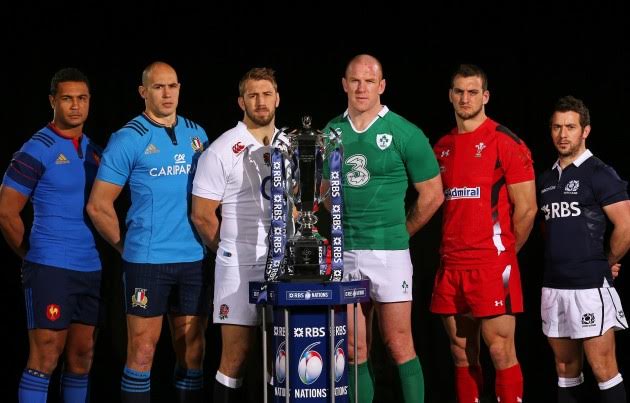 The Six Nations Championship is the oldest rugby championship in the world and is without a doubt the world's greatest rugby tournament. The first game took place back in 1883 and was originally held between the four UK countries England, Scotland, Wales and Ireland, France joined in 1910 and Italy joined in 2000.
Every team plays everyone one else once, and home advantage changes every year. If a team wins every match, they are said to win the "Grand Slam". On the other hand, if a team fails to win any matches, they are awarded the "Wooden Spoon." If England, Wales, Scotland or Ireland were to beat each of the other home nation teams, but not France and Italy, to make the full Grand Slam, they win the Triple Crown. England is the most successful team in the history of the tournament having won 27 times.
Before the start of each game, the national anthem of both teams is sung by their players and supporters. "God Save the Queen", is used only by England. Wales and Scotland each sing their own national anthem. Ireland has both the Republic's anthem and a specially commissioned one for rugby internationals. "La Marseillaise" is sung by the French and "Fratelli d'Italia" by the Italians.
Scotland have traditionally worn navy blue jerseys, white shorts and blue socks. Purple was later introduced to the traditional blue jersey, inspired by Scotland's national flower, the thistle.
This year's championship kicks off with Scotland facing Ireland on Saturday, 4th of February in Edinburgh's Murrayfield Stadium. Bonus points will be awarded for the first time in the history of the tournament. A team scoring 4 tries will get 1 bonus point, as will a losing team who get within 7 points of the winners - with a special 3-point bonus for a team winning all 5 of their matches.
Good luck to all the players and may the best team win!