Secret Sightseeing in Edinburgh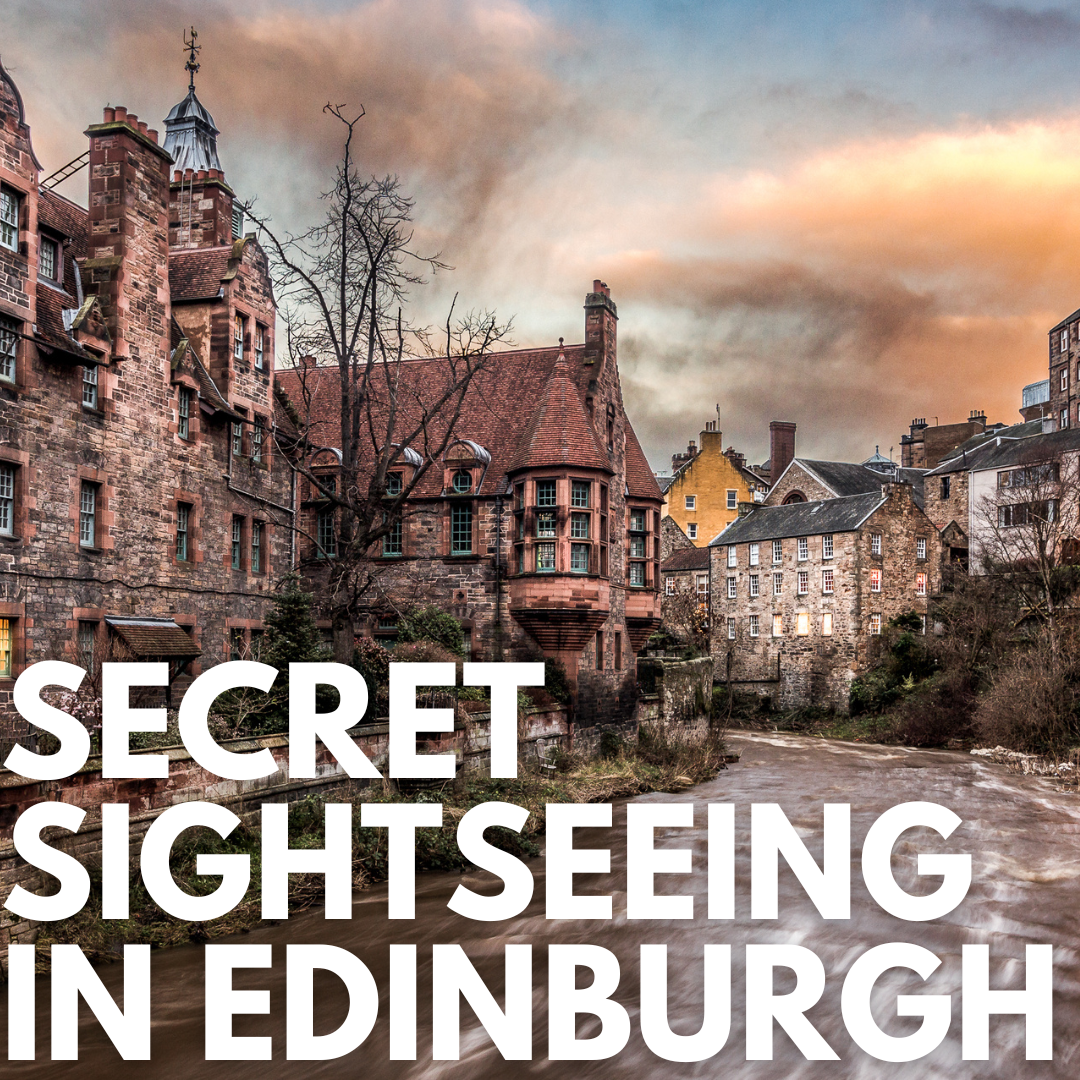 Secret Sightseeing in Edinburgh
Visiting Edinburgh this summer and wanting to extend your adventures past the mainstream? Or maybe you live here and are looking to avoid the famous tourist surge over the summer? Either way, Edinburgh is well documented for having famous landmarks and tourist hotspots, and monuments like Edinburgh Castle and the Royal Mile are becoming crowded and overdone. If you're looking for something a little unique this summer, here are our favourite secret sightseeing spots in Edinburgh. 
DR NEIL'S GARDEN
Dr Neil's Garden is one of the most remarkable gardens in Scotland today. Lying next to the twelfth-century Duddingston Kirk, where the lower slopes of Arthur's Seat meet Duddingston Loch, this secluded garden is the result of the imagination, dedication and sheer hard work of Drs. Andrew and Nancy Neil.
It's also known as Edinburgh's Secret Garden. Many people find it more than a mere garden, and – both before and since the garden was created – this spot has to many been a place of inspiration (artistic, literary, and spiritual), and for meditation and contemplation. 
Dr Neil's Garden is a great secluded spot for sightseeing. It is a friendly place that welcomes all to its peace and beauty and at the same time offers comradeship and training to volunteers. The Garden stimulates change through play, learning, the arts, healthy activity, and addressing the special needs of people. It is open to all, free of charge 7 days a week, and a great place to go for some peace. 
JUPITER ARTLAND
Jupiter Artland is an award-winning contemporary sculpture garden located just outside Edinburgh. Founded in 2009 by philanthropist art collectors Robert and Nicky Wilson, Jupiter Artland has grown into one of Scotland's most significant arts organisations, with an international reputation for innovation and creativity – in 2016 this was recognised by a nomination for ArtFund's Museum of the Year.
Beyond its status as a 'museum' or 'gallery', Jupiter seeks to be a more vital institution, one in which education and outreach are at the heart of its ethos; they believe that art, and its transformative power, is for everyone, and the aim is to engage with every single child in Scotland, by offering free school visits throughout the year.
Set over 100 acres of meadow, woodland and indoor gallery spaces, Jupiter Artland is home to over 30 permanent and unique site-specific sculptures from artists Phyllida Barlow, Christian Boltanski, Charles Jencks, Anish Kapoor and Antony Gormley, as well as a seasonal programme of carefully curated exhibitions and events from a plethora of artists, both emerging and established.
THE PEOPLE'S STORY MUSEUM
The People's Story gives a unique insight into Edinburgh's working-class people from the 18th century to the late 20th century. The displays include tableaux, original objects, images and personal stories to reveal the fascinating history of the city.
The collection focuses on the history, culture, crafts and trades, and the people of Edinburgh but also as a place to explore more contemporary issues, events and opinions.
What makes the museum stand out is that all of the displays are based around the words of Edinburgh's people, taken from oral history reminiscences and written sources to tell real stories. The collections reflect this with objects ranging from Friendly Society regalia, banners and material relating to Edinburgh's diverse communities.
PORTOBELLO BEACH
Portobello Beach, a few miles from Edinburgh city centre, is a charming seaside suburb, with two miles of sand making it perfect for swimming and sunbathing.
The Seaside Award-winning beach draws large crowds in good weather and, along with the promenade, hosts several popular events, including the annual Big Beach Busk, international volleyball competitions and triathlon events.
If you are seeking refreshment, there is a choice of several bars and cafés on the promenade, with further options on Portobello's bustling high street, including quality independent restaurants and gift shops. There is a market in Brighton Park on the first Saturday of every month, selling fresh local produce as well as crafts.
Portobello's elegant Georgian and Victorian architecture is protected within the conservation area and there are many attractive parks to enjoy. An independent town until 1896, Portobello retains its unique character and sense of identity, making a trip to Edinburgh's Seaside an essential part of your visit to the capital. 
DEAN VILLAGE
Situated five minutes away from Princes Street, visitors can find the Dean Village, a beautiful oasis right by the Water of Leith.
Dean Village was previously where milling of water mills took place, of which remains of this can still be seen by visitors. Hidden in the village, you will come across a variety of mill stones and stone plaques decorated with baked bread and pies. The Dean Bridge can also be found if you walk along the walkway following the Water of Leith. The Bridge and St Bernard's Well were both designed by Thomas Telford.
At the heart of the village is Well Court, the most iconic building in the village. This building was built in the 1880s and housed local workers who worked at the water mills. 
Just a short walk away, visitors can also browse exhibitions in the Dean Gallery and the Scottish National Gallery of Modern Art. Both buildings were previously converted and refurbished to be used as art galleries and many of their exhibitions are free.