Our January 2022 Lifestyle Look Book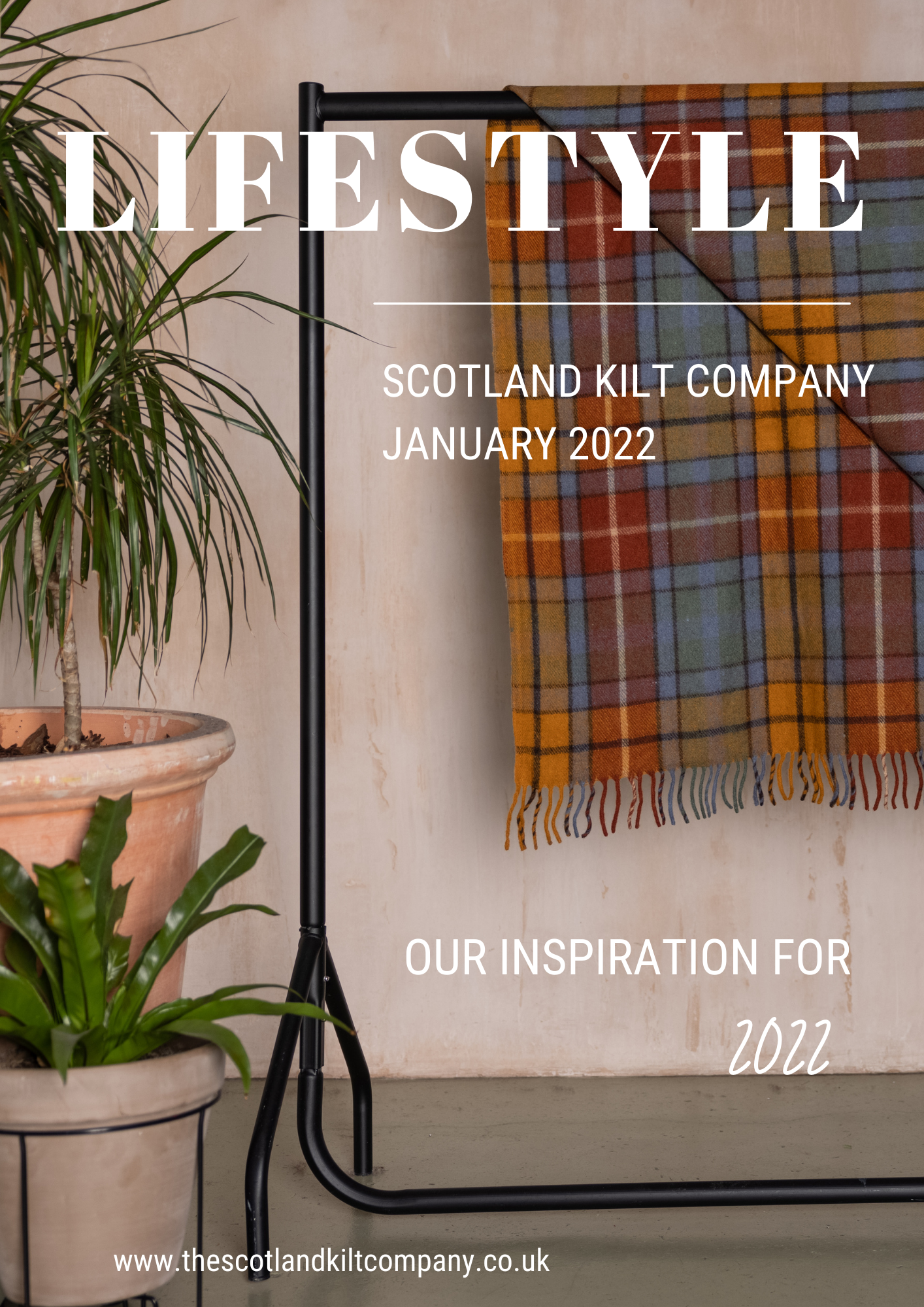 With the new year brings new trends, new inspiration and new styles.

 At the Scotland Kilt Company we strive to refresh and renew Scottish fashion. While we prize ourselves on established and traditional Scottish garments, we love to offer our customers alternative and interesting modern twists.

 

This year, we're all about the bright, warm and vibrant tones.

As a brand, we feel times have been dark recently. With uncertainty, gloom and doom being all too familiar, we have decided 2022 needs some colour.

As you will see throughout our look book, we are highlighting our products that offer the most dynamism within our kilts, clothing, accessories and home and lifestyle ranges.

 We hope this gives an outlook on what's to come within the Scotland Kilt Company, and we look forward to continuing to offer the best of the best. Here is our January 2022 look book inspiration for our lifestyle and home collections.
Our 100% pure wool tartan rugs are a welcomed vibrant and cosy touch to our store, and we love seeing customer's creative ways of using them to decorate their homes.
Availible in several tartans, there's a rug to suit everyone's style. Whether you're looking for a picnic rug, a cosy blanket, a throw for the sofa just something to get snuggled under, these tartan rugs are perfect for Scotland's infamously nippy weather.
To view our rugs on our online store, click here.
This year we're also introducing our rebranded line of Harris Tweed dog coats, because we feel dog's deserve Harris Tweed too. We've loved styling our range of dog coats on our very professional model Millie, and we hope your dogs love them too!