Our Favourite Winter Tartans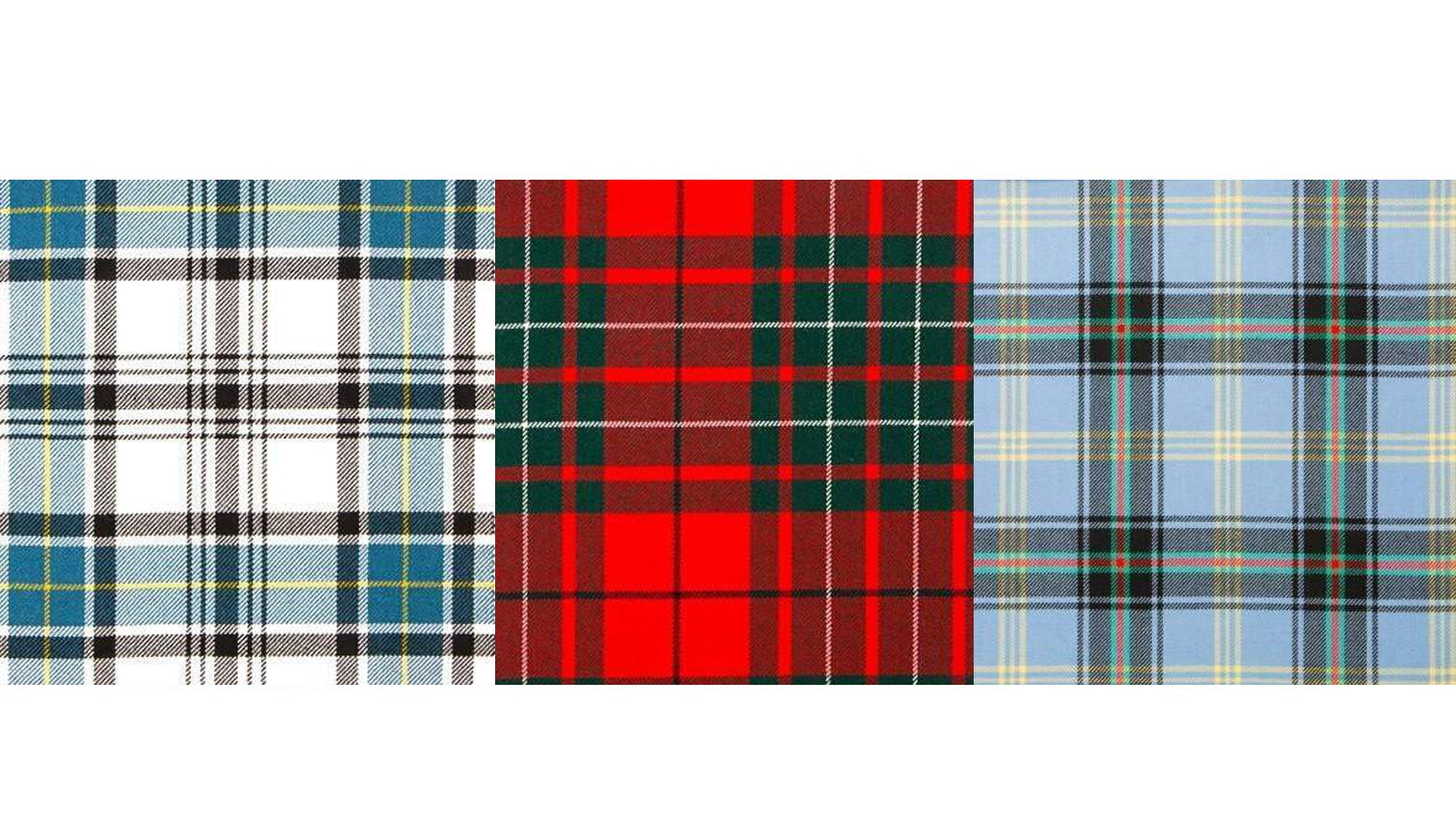 Although Winter does not officially begin until the 22nd of December, given Scotland's colder climate we think it is fair to say that we start the season a few weeks earlier at the very least. Although the colder weather may put you off wearing something like a kilt outside we think it is still important to go over our favourite Winter tartans in-case you are invited to any parties, ceilidhs or functions over Christmas and want to go with an authentic Scottish look! The best winter tartans usually have a colder and slightly darker look and feel to them to reflect the cooler temperature and the year coming to an end.
Our first tartan on this list is the well known
"Ramsay Blue"
tartan. A very popular tartan, Ramsay Blue fits the season of Winter perfectly with a cool combination of different shades of blues, whites and black that reflects the colder nature of winter perfectly. It is available as part of our
8 yard Casual Kilt collection
for a great price but can also be found via our more premium range of hand-made traditional kilts. This tartan comes from the Ramsay Clan who were Anglo-Normans and most likely came to Scotland from France. T
he 2nd Lord Ramsay became Earl of Dalhousie in 1633 and the 10th Earl became the Governor General of India in 1847!                                                                                                                                    
- The Ramsay Blue tartan perfectly captures the cooler nature of Winter.
The next tartan on our list is the
"
Cairngorm Flintstone Midnight" tartan. A slightly more muted tartan compared to others on this list  this tartans more simple design makes it just perfect for a classic winter gathering such as a function or get-together. This type of tartan works perfectly with a similarly coloured tweed jacket such as our Prestige 3 button Tweed Day Jacket and 5 button waistcoat. 
This tartan can be found as part of our Tweed Kilt packages and is made from 100% wool and is traditionally hand stitched.                                                                               
Up next is the
"Bell of the Borders"
tartan which is available as part of our
Ladies Billie Kilt Stacey Style
and our
Ladies Made to Measure Hostess Kilt
. This tartan features an almost icicle like light blue colour that just radiates a cold energy and is perfect for the shorter Winter days. This tartan comes from the Bell clan, who's symbol features a wild buck feeding. The Bell clan most likely came from France as the word "Bel" when translated means "handsome" or "beautiful". The most famous of the Bell clan has to be Alexander Graham Bell who of course invented the telephone in 1876 as well as the Graphophone and Mine Detector.                              
- The Bell of the Borders tartan is the official tartan of the Bell clan who's most famous member is Alexander Graham Bell - the inventor of the telephone!
Unlike the other tartans on this list the
"Cumming Red Modern"
tartan features a bright red colour rather than a cooler blue. It deserves it's place on this list however as although Winter is known for it's colder nature it is also home to Christmas! This red colouring emphasises the warmth of Christmas and is also linked to the colour of Santa Claus, Christmas Presents and Rudolph's nose to name a few things! This tartan is featured as part of our
traditionally hand stitched 100% Wool Rare kilts
as well as Ladies Hostess and Billie Kilts. This tartan of course comes from the Cumming clan who originally were opposed to King Robert the Bruce which led to the deaths of some of their members. The Cumming Clan were based in Lochindorb Castle which is located in the Scottish Highlands.                                                                                                                          
- The Cumming Red Modern Tartan's strong red colouring has links to the festive warmth embraced at Christmas.
Our final featured tartan is the "Hannay Ancient" tartan which has a unique blue and white colouring. This tartan is again available for our Ladies Billie and Hostess Kilts. Clan Hannay is a clan from the Lowlands of Scotland and their badge features 3 proud stags. In the 17th century the Clan Hannay where in a bitter feud with the clan Murray of Broughton which resulted in the Hannay's being Outlawed and being forced to move to Ulster in Northern Ireland.                                       
- The Hannay Ancient tartan comes from the famous Clan Hannay.
Hopefully this list of Winter Tartan has helped provide you with a selection of tartans that are perfect for the Winter and Christmas season. Again, please remember that this list is just our personal opinion and that really there is no correct kilt to be worn at any time of the year. A good kilt should be enjoyed no matter what the date or design!