Our Favourite Burns Poems - Staff Picks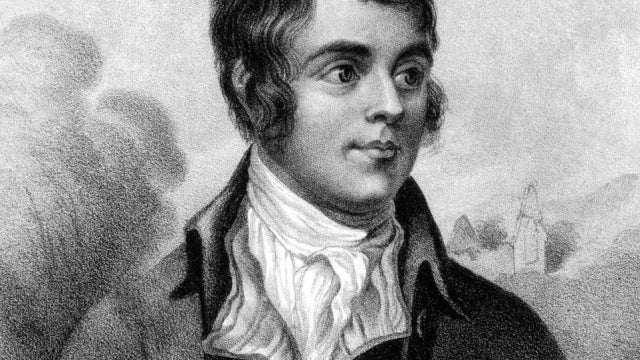 During these uncertain days of lockdown, there is no better way to keep your spirits up by reading and reciting the beautiful works of the National Bard, Rabbie Burns.
Burns works are so ingrained in Scottish life most children will have a favourite Burns poem by the time they leave Primary school. We have been asking around our office and finding out our staffs favourite Burns poems.
ANGELA, CUSTOMER SERVICES - FAVOURITE POEM - TAM O' SHANTER
Angela, our customer services stalwart, is a huge fan of the terrifying, and at times humorous Tam O' Shanter. The poem is about the loveable hero Tam, who spends his hours at the local tavern, ignoring his long-suffering wife Kate. He finally learns his lesson when he is chased home by witches, who have gathered to listen to the devil's pipes at the Old Kirk in Alloway.
TAM O 'SHANTER 1ST VERSE
By Robert Burns
When chapman billies leave the street,
And drouthy neebors neebors meet,
As market-days are wearing late,
And folk begin to tak the gate;
While we sit bousin, at the nappy,
And gettin fou and unco happy,
We think na on the lang Scots miles,
The mosses, waters, slaps, and stiles,
That lie between us and our hame,
Whare sits our sulky, sullen dame,
Gathering her brows like gathering storm,
Nursing her wrath to keep it warm.
BEN, STOCK ORDERING AND WAREHOUSE - FAVOURITE POEM - TO A MOUSE
Ben, head of stock ordering and warehouse, loves the poem "To a mouse". Ben learned the poem at a young age and recited it to the rest of his school in his younger days. The poem itself is Burns lamenting destroying the home of a field mouse with his plough. He apologises to the mouse and more broadly for man's tyranny in nature.
TO A MOUSE 1ST VERSE
By Robert Burns
Wee, sleekit, cowran, tim'rous beastie,
O, what a panic's in thy breastie!
Thou need na start awa sae hasty,
Wi' bickering brattle!
I wad be laith to rin an' chase thee,
Wi' murd'ring pattle!
MIKE, PICK AND PACK - FAVOURITE POEM - A RED, RED ROSE
When Mike isn't hard at work, picking and packing orders in the warehouse, he loves nothing more than reciting "A Red, Red Rose" to his long line of lady friends. The poem is a declaration of intense love with Burns comparing his love to a red, red rose and insisting his love will last forever.
A RED, RED ROSE
By Robert Burns
O my Luve is like a red, red rose
That's newly sprung in June;
O my Luve is like the melody
That's sweetly played in tune.
SONNY, WAREHOUSE MANAGER - FAVOURITE POEM - TO A HAGGIS
Sonny, our long-suffering warehouse manager, loves the poem "To A Haggis" as he loves reciting this on Burns Night. Burns wrote this poem in appreciation of his favourite food and it is generally recited first on Burns night before the haggis is cut.
TO A HAGGIS (TRANSLATED)
By Robert Burns
Good luck to you and your honest, plump face,
Great chieftain of the sausage race!
Above them all you take your place,
Stomach, tripe, or intestines:
Well are you worthy of a grace
As long as my arm.