Kilt Outfit Walkthrough - Part 1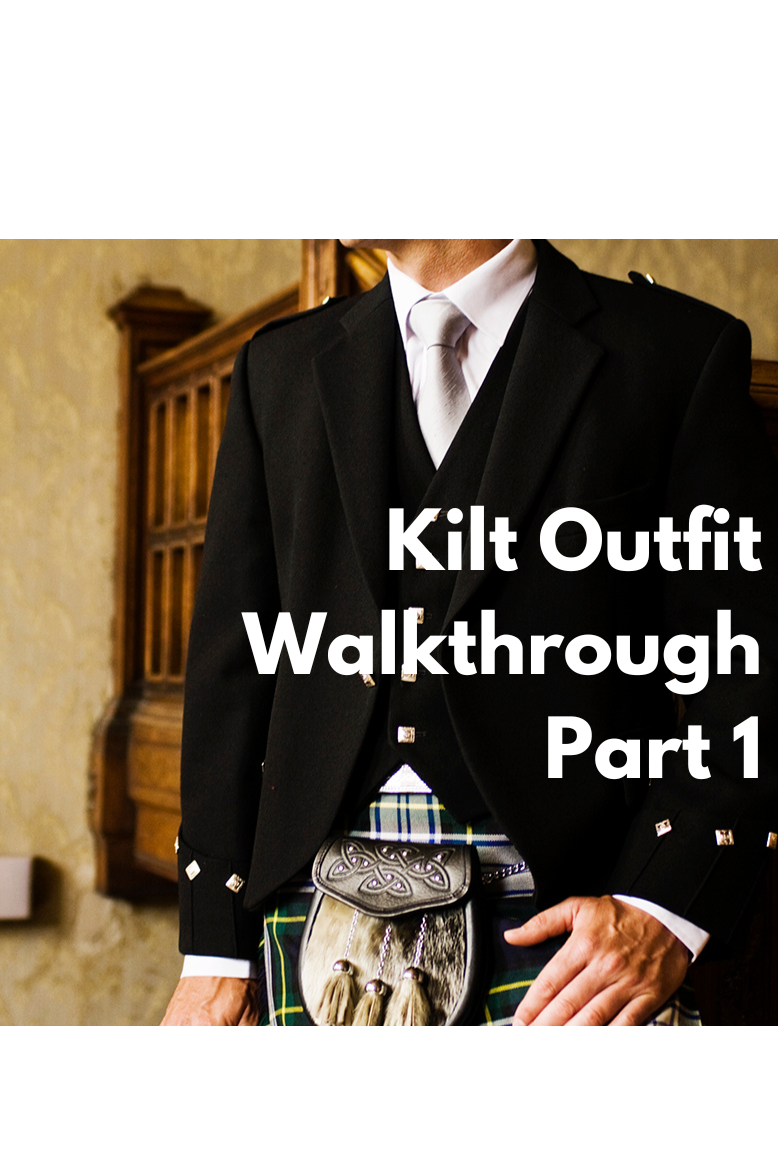 This is the first in a series of blog posts which will walkthrough a kilt outfit, from the top down, to outline and explain the traditions, options and styles of an entire kilt outfit. This first post will focus on Jackets and Waistcoats.
There are two main types of jacket that are worn in a kilt outfit, the first and more traditional is the Prince Charlie Jacket which looks similar to a tuxedo jacket with tails, this type of jacket is usually made from black Barathea wool with silk lapels and is traditionally worn with a with a 3 button waistcoat underneath.It is also possible to wear these jackets with a 5 button wasitcoat

The Prince Charlie Jacket can come with braided epaulettes on each shoulder and square silver buttons on the front and running up the button of the sleeve at the cuff. The Prince Charlie Jacket itself does not fasten closed at the front but remains slightly open at the front showing the three decorative buttons on the waistcoat.
The second jacket style is the Argyle Jacket which is more similar to a standard suit jacket style with a  button closure and gauntlet cuffs that are often adorned with decorative buttons. The Argyle jacket is usually made of tweed, but can also be made of other materials such as Barathea wool. This jacket style also comes with braided epaulettes on its shoulders and  is usually available in more colours than the Prince Charlie jacket, which is most just available in black and sometimes navy. 
For a more casual look some people like to wear an Argyle 5 Button Waistcoat and no jacket on top with a standard dress shirt underneath.
As stated above Prince Charlie Jackets are seen as the more traditional style jacket worn by Scottish clansmen of old with it being the preferred option for grooms and those attending weddings. That isn't to say that the Argyle Jacket would be unacceptable for this occasion as it is becoming more and more popular with kilt outfits for weddings.
You also have the option to add a Fringed Fly Plaid to either jacket style which is a large section of fabric which matches the kilt tartan and hangs over the left shoulder through the epaulette and stops just short of the length of the kilt. A plaid is also attached to the breast of the jacket using either a safety pin or decorative plaid brooch.
This again is mostly worn with a Prince Charlie outfit to complete the traditional clansmen outfit but can be worn with an Argyle as well. Plaids are traditionally worn by the groom at a wedding so he stands out from everyone else in a kilt outfit.