How to Appreciate Scottish Autumn in Ways You Couldn't Last Year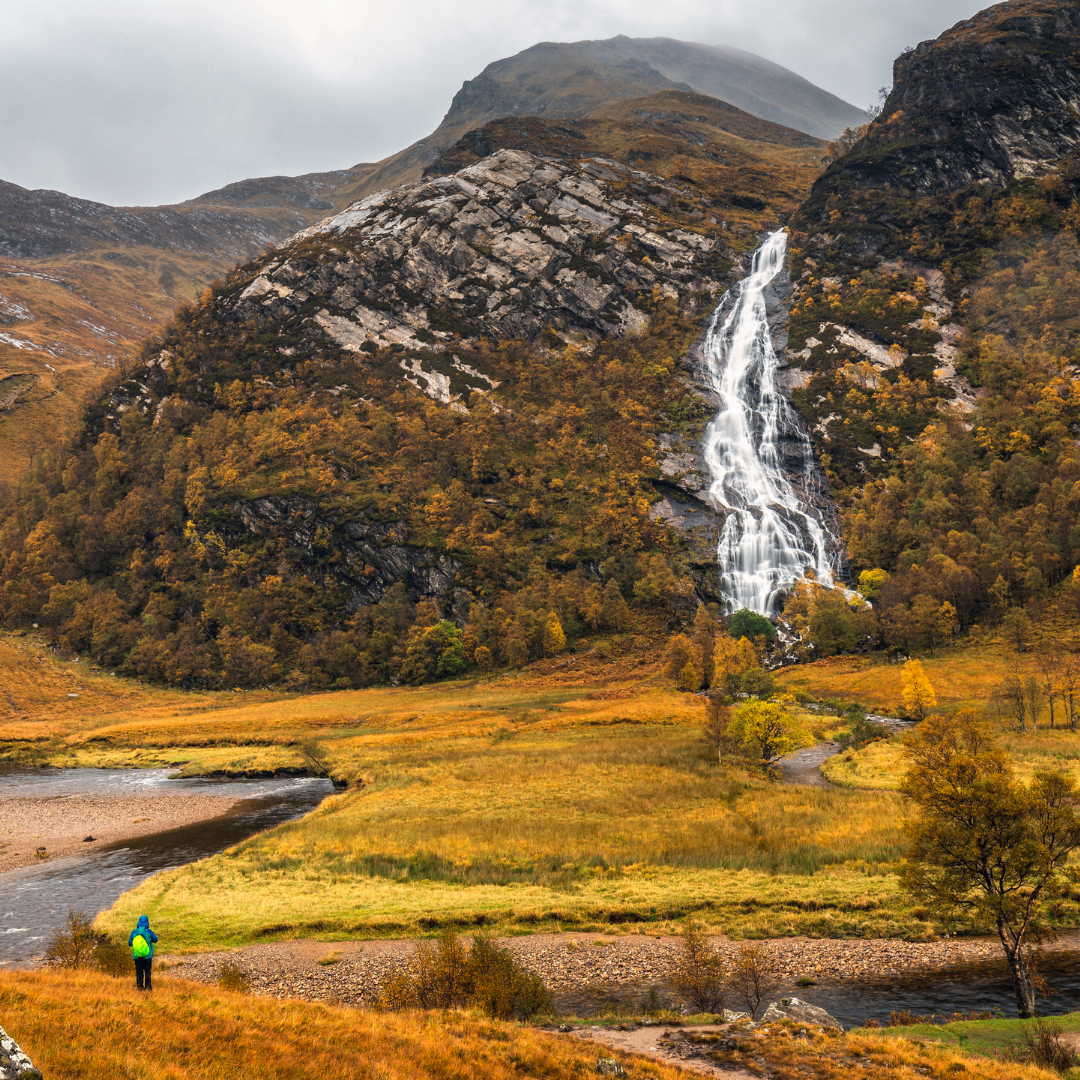 This autumn, Scotland is fortunate enough to see an end to the majority of COVID restrictions. Vaccines have allowed hospitality and events to reopen, with no limits on meeting in groups or travelling within Scotland. While a year ago may seem like a chaotic blur away, it's important to remember the limitations we had, to appreciate the freedoms we can enjoy this year.
Autumn in Scotland is a dynamic season, rich with seasonal produce and nature. Here are five ways to appreciate Scottish autumn in ways we couldn't in 2020.
Sample Scotland's seasonal produce
On October 7th in 2020, the Scottish Government announced severe restrictions on the hospitality sector due to a concerning rise in cases. In smaller areas of Scotland, pubs and bars had to completely close, with restaurants limited to opening between 6 am - 6 pm with no alcohol served. In the central belt of Scotland, restrictions were massively more severe, with the majority of the hospitality sector being told to close completely.
Pushing through these challenging times, this year, the hospitality sector has reopened with a bang. Scotland is famous for its prosperous harvest season, with an abundance of pheasant, partridge, venison, wild trout, oysters, and root vegetables often featured centre stage in Scottish restaurants. Apples also blossom in Scotland in autumn, resulting in crisp ciders and vinegar boosting in Scottish produce.
This autumn is the perfect time to sample Scotland's abundant seasonal produce in a traditional Scottish restaurant. What better time to get a group of friends together, visit a cosy eatery and celebrate the ability to get stuffed and tipsy on pumpkin and cider until as late as you fancy! 
Take a scenic trip
As part of Scotland's restrictions last year, the public was asked not to travel outside of their local area as part of an effort to stop the spread.
If you were lucky enough to live in a picturesque terrain, you might have been able to enjoy the blossoming nature provided by Scotland in autumn, but for those living in cities, a trip to the countryside was missed out. As the days get colder and the leaves turn from green to golden, Scotland's already beautiful landscapes turn into an enchantment, and this year is the perfect time to take an October break away. Scotland is known for offering a range of cosy lodge and cottage stays in the heart of rural environments, and autumn is the perfect time to enjoy the quieter and stunning season.
 Autumn also brings an abundance of Scottish wildlife for visitors to witness. From wild red dear in forests to puppy seals along the coastline, autumn is a unique time in Scotland to get up close and personal with these majestic creatures.
Have a Halloween party
For over a year, we were taught the rule of meeting in 6 from 2 households, then three from 2, then ten from 3, so on and so forth. The times of digital dances, virtual events and zoom pub quizzes have ended. With restrictions on meeting in groups inside and outdoors finally scrapped, this year is the year to go all out on the Halloween celebrations.
If there's ever a year to go all out with friends and family, this is the one. Take part in some traditional Scottish Halloween celebrations, such as guising, doonkin fur apples or carve out some neep lanterns.
Visit a pumpkin patch
Scotland is blessed with an abundance of pumpkin farms and with travel restrictions within Scotland completely abolished; what better time for a family day out?
 Arnprior Farm, Stirling, Cairnie Fruit Farm, Cupar Fife and Craigie's Farm South Queensferry are just a few of the options that provide a day at the pumpkin patch along with beautiful sceneries, cafes and farms. Most are ticketed, so book a slot before they sell out!
Attend outdoor events
Although it may be chilly, restrictions on outdoor events have been altogether scrapped, and this is the year to bounce back into festivities.
Take part in the stunning Celtic Samhain festival, historically celebrated to mark the end of summer by setting bonfires and harvesting produce. Today, it is celebrated with festivities on Halloween night, with fire dancers, music, dancing and performances. Click here to look at where the Samhain festival is being celebrated this year.
Or, if that's not your thing, Scotland provides a variety of outdoor harvest markets during autumn, with small businesses showcasing unique and local produce. Autumn also hosts the Glasgow Gin festival, Edinburgh Cocktail week and the Sterling Whiskey Festival, so plenty of choices if you're looking for a boozy day out!