5 Outdoor activities to do in Scotland in Autumn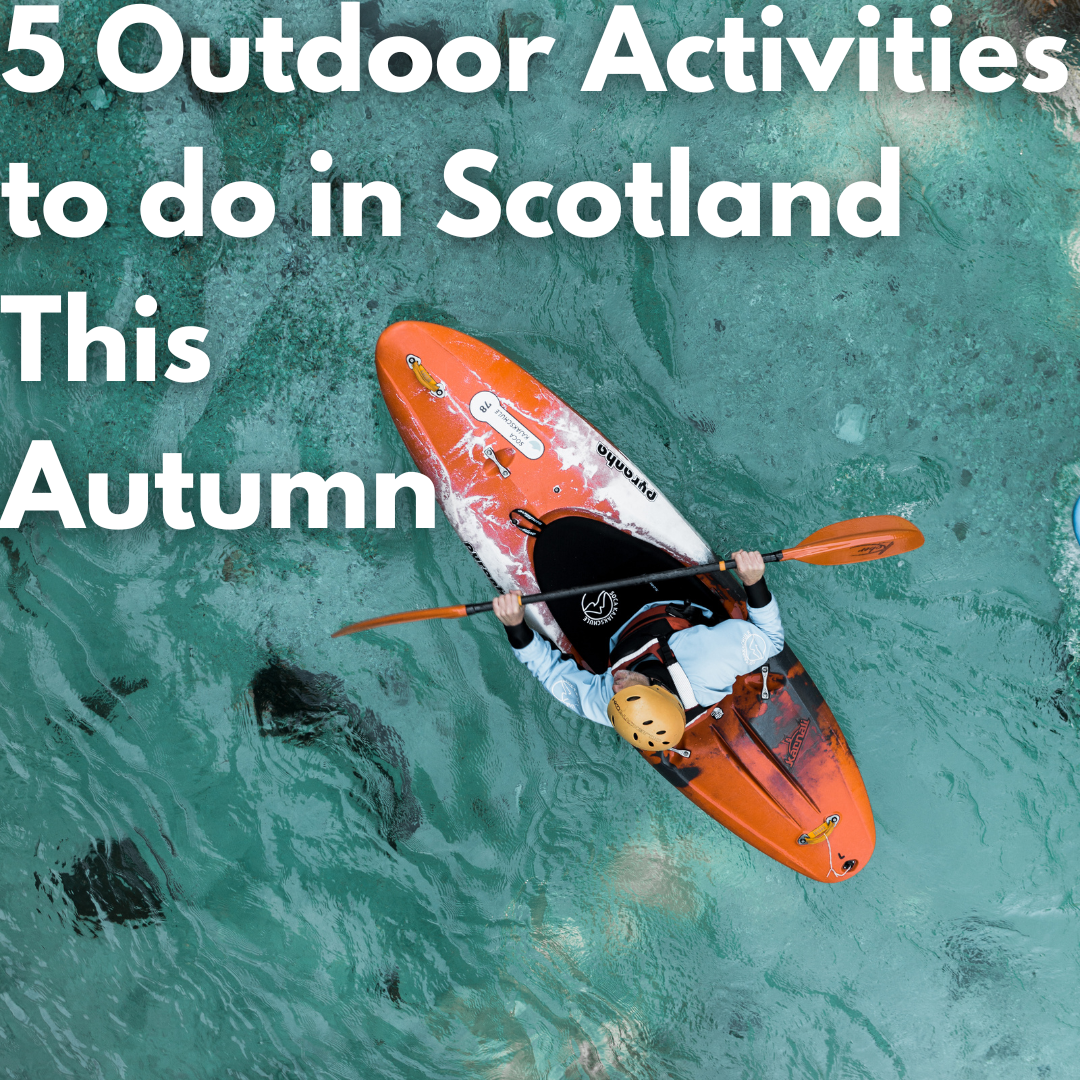 5 Outdoor activities to do in Scotland in Autumn
Despite the colder weather, this time of year is brilliant for getting out for an adventure in Scotland. The crunchy leaves and cool air makes for a great environment to explore, and with the October holidays around the corner, now is the perfect time to get planning. Here are 5 outdoor activities to do in Scotland.
Zip Lining

Take an exhilarating aerial ride through a stunning Scottish Pine Forest on Alvie Estate in the heart of the Cairngorms.

Fancy flying through the trees on an exhilarating ride through the Scottish Highlands? Zip Trek is a guided journey made up of fourteen zip wires along a 2km course flying high over a stunning river gorge, with zips starting gently and ending on our longest, fastest wires. The final zip stretches for 550m reaching speeds of 40mph!

This is an exhilarating day out and a great way to view the autumnal scenery in Scotland from a great height. Click here to view more information on zip lining through the Cairngorms.

Click here to learn more.
Paint Balling
With over 20 acres of playing zones, this paintballing Kilmarnock Park has a fantastic selection on offer for all players.

From vehicles and barricades set in pine woodland to lookout posts and trenches out in the open, each mission has a unique feature which adds to a thrilling day out at this paintballing Kilmarnock site. Take your semi-auto paintball marker and your team out onto the exciting D Day game zone and dodge and dive the barrage of oncoming fire as you try to scramble to safety! Move out onto the thrilling Blackhawk Down scenario and get your weapons ready to do battle with some ruthless paintballing rebels. You will need to work together and have nerves of steel to be victorious!

A great place for all birthdays, stag/hen dos or for work outings. Paintballing at the Kilmarnock centre is ideal for all groups that want an adventurous day activity.  

Click here to learn more.



Kayaking


Kintail is one of the top locations in the Scottish Highlands for adventure activities. If you'd like to see the area's special scenery from a different perspective, why not give sea kayaking a go? Kintail offers day trips or taster days, exploring the Kintail coast and other local areas including Plockton and South Skye. These days make a fantastic family adventure. No experience is necessary and all equipment is supplied.

The Trust rangers also offer sea kayaking expeditions at a variety of locations around Scotland's magnificent northwest coast and Hebridean islands. Expeditions range from 2 to 7 days, for those with little or no previous experience to long-time paddlers. With transport available from our base here at Kintail, destinations include the Isle of Canna the Inner Sound including the coast of Skye, Raasay and Applecross, Knoydart, and the Outer Hebrides including Harris and Lewis – basically, some of Scotland's wildest and most beautiful coastal locations!

To learn more, click here.



Rock Climbing & Abseiling


Challenge yourself or the family with rock climbing and abseiling in Ayrshire just an hour south of Glasgow. This fun & adventurous climbing and abseiling sessions are located within the Craigengillian estate.  All safety equipment is supplied for the day by Active to provide everything from rock taster days to instructor qualification courses.
 
Rock climbing & abseiling in Ayrshire & Glasgow taster days are suitable for families and adults who are reasonably fit and agile, although you can expect to climb on routes suitable to all abilities and select abseils to suit varying confidence levels. The trips are led by fully trained instructors and all equipment is supplied. No prior experience is required for these days as coaching will be offered on the go. Your climbing skills will develop quicker than you think!

To learn more, click here.


Bungee Jumping


The Highland Fling Bungee Jump takes the skill and the vision of experts and combines it with the iconic scenery of Highland Perthshire, Scotland. It produces something entirely new in an area renowned for adventure sports.
The brains behind Highland Fling Bungee wanted the jumper to form a connection with an inspiring landscape through adventure and exhilaration.
They wanted bungee in its truest form.

This is the first purpose-built, permanent bungee jump platform from a bridge in Britain.

This is a first for Scotland! To learn more, click here.